UNIVERSAL CONSTRUCTION CO.
Welcome! We are an established and growing company able to take on many kinds of projects.
Our mission is to bring our customers' residential or commercial renovation dreams to life! By channeling your vision through the talents of our experienced craftsmen, we will deliver exceptionally qualified work that adds significant value to your home.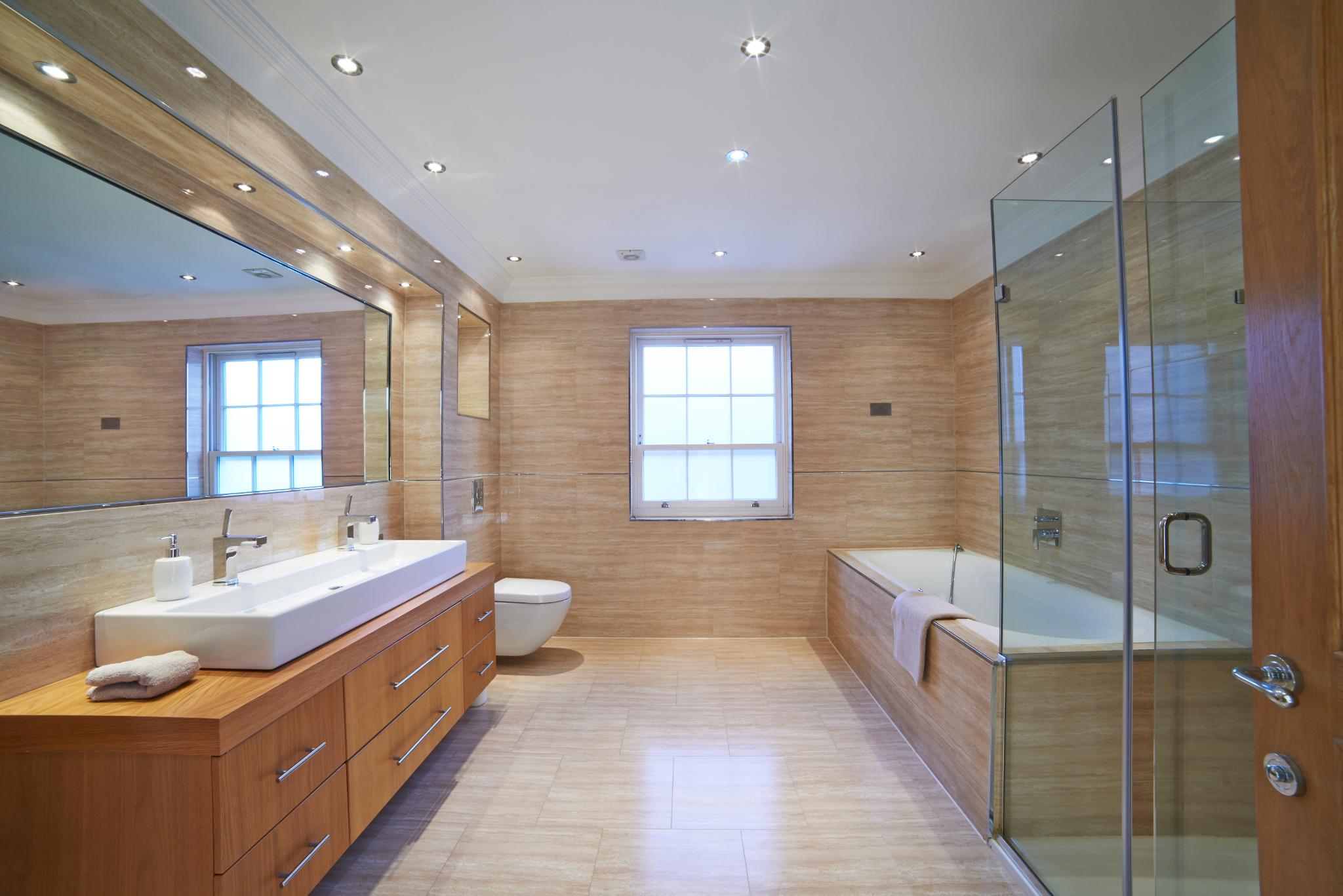 At Universal Construction CO., we take care to provide our customers with high quality services personalized for their unique needs. WE WILL GIVE FREE ESTIMATES!!!

Universal Construction CO. is family-owned and operated here in Burnsville MN! We pride ourselves in treating every customer as if they were a part of our family. Our services are guaranteed to be exceptional and it will give the most rewarding feeling to you!

Full remodeled bathroom with white brick pattern walls and a unique shower holder.

Dry wall Plastering
Complete finish bathroom tiles and wall sheet rock and taping.
PRODUCTS & SERVICES
Our project specialties are as follows:
Inside:
Renovation/Upgrade of existing spaces (i.e kitchen/bathroom, finishing basement spaces)
Additional/Creation of spaces (i.e full four season rooms, porches)
New window/door projects
Flooring
Drywalling for residential, Commercial and industrial
Hanging, taping, multiple spray textures, sanding and complete interior and exterior painting services.


Outside:
Complete landscaping services. We own all our own equipment!
We are able to design, and build things such as:
Beautiful retaining walls
Design and construction of rock gardens
Boulder placement
Planting (trees, plants)
Fire pits
Water works projects (I.e fountains, waterfalls)
Patios/Decks

Also, in the event of calamity we are able to respond to situations where insurance claims are involved. We can help you restore your property to a pristine condition! We are especially prepared to deal with tree falls onto structures.
Jorge Navarrete, General Contractor: I've been working in construction for 22 years. I've done projects for all types of homes. I specialize in drywall and plastering, but am qualified to do any project you may need! If you have any questions about your quote or the renovation process, you can reach me at jnavarrete@nava-ucc.com
We are available Monday through Friday to answer all of your questions and ensure you are 100% satisfied.
We look forward to hearing from you soon regarding your home improvement needs!